Art Commission Pricing and Info:
Commissions are given out on a first paid first drawn order unless a small/quick sketch commission comes up while I'm working on a large project where I've given notice to the commissioner of the large project that it will likely take a week to complete the project in the first place.
I reserve the right to deny drawing certain things which includes pornography and extreme violence, I have small kids around me all day long so the amount of time I would have available to draw such things is very limited and I'm not too interested in drawing such things at this time anyhow.
Images where you request another person's personal character be drawn (Such as another person's "avatar" or personal property) I'd prefer if you ask permission to have their character used first. Fanart is obviously exempt as I don't expect you to contact companies like The Pokemon Company, Nintendo, Blizzard Entertainment, or any other such large entity. I've just had a bad experience in the past with someone asking me to draw a character of theirs with another person's character and the third party was offended and drama. I'd prefer no drama, thanks =)
Unless discussed before purchasing, you do not have permission to distribute or sell any commissioned artwork done by me. You are paying for personal use and may print personal copies only. This includes no selling at cons, online shops, etc. You may post it on personal social media with the requirement of linking back to me on either this website, facebook, or deviantart locations.
Digital Vs Paper:
I much prefer to work in digital things for others simply because shipping can be a pain in the arse. I'll provide a PNG or PSD image of high enough resolution that you can print it yourself. If you do want a traditional media piece for some reason, we can probably work something out but it means you pay more because you'l be covering the shipping. If you want just a sketch I might do pencils and scan similar to examples below. The examples are done with phone photos, I'd be less of a lazy ass and actually scan images for commissions. Shipping will be from New Mexico, USA and has potential to be pricey to other countries.
Complexity will always factor into price. If you come at me with a very complex idea, there may be an upcharge for difficulty/time spent.
Complexity examples include such things as:

Additional Characters
Some wing styles
Crazy ornate details such as fancy clothing, armor, or jewelry
Cyborg/Robotic parts
Detailed 'props' like musical instruments, weapons, furniture, etc.
Pricing/Time Guide/Payments
Estimates of what pricing/time required normally will look like. Contact me with details for exact pricing. Time needed will vary based on current workload. life requirements, communication speed with the buyer, and any extras that probably fall into the complexity category.
Rush orders may be possible but an extra fee will be added.
Payments must currently be made through paypal only.
An up front payment of $5 is required to secure your spot. This means no mater what you will get the sketch version of what your commission is. However, I will require full payment before going into any colouring stages. If a refund is requested you'll get back a partial refund based on how much has already been completed. Sketch and lined art commissions are nonrefundable unless there is an extraordinary condition. Due to their cost you are paying to secure my time to work on the piece.
| | | | | |
| --- | --- | --- | --- | --- |
|  Type of Drawing |  Starting Price |  Minimal Time Needed | | |
|  Sketches |  $7 |  1-2 Days | | |
|  Lined |  $12 |  1-2 Days | | |
|  Flat Coloured |  $15 |  2-3 Days | | |
|  Anime Shaded |  $20 |  3-4 Days | | |
|  Anime Shaded + Flat Background |  $25 |  5-6 Days | | |
| Soft Shaded/Light |  $45 |  4-5 Days | | |
| Soft Shaded/Light + Simple Background |  $55 |  1 Week+ | | |
| Soft Shaded/Light + Semi Elaborate Background |  $70 |  1-2 Weeks+ | | |
Read all that? Good! Now if you're ready to order hit up the contact page and email me or message me on Discord or Facebook for the fastest response times.
Sketches – Digital/Pencil:
Loose ends an unrefined edges.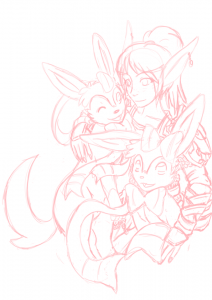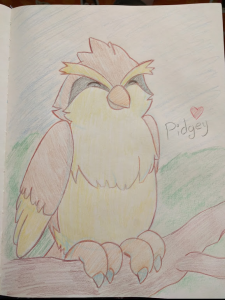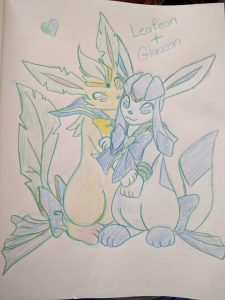 Lined – Digital Only:
Cleaned lines suitable to colour.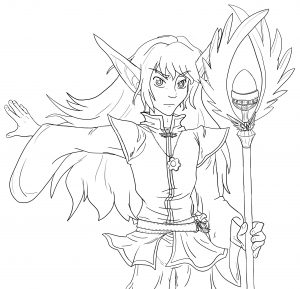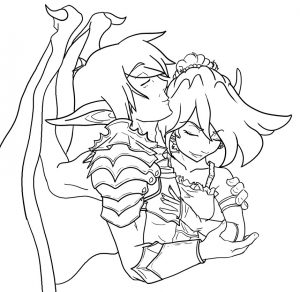 Flat/Minimal Colours – Digital Only:
Solid colours or minimal shading on simple images.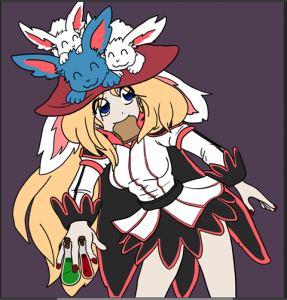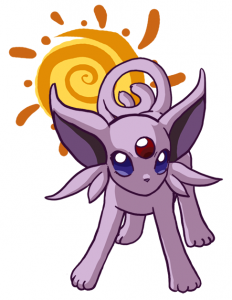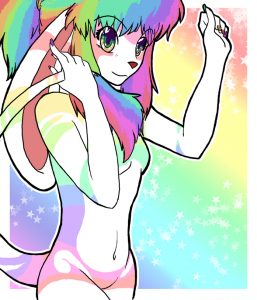 Colours, Shaded, Anime/Cell – Digital Only:
Sharp edged shadows done in animation cell styled colouring.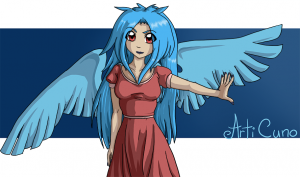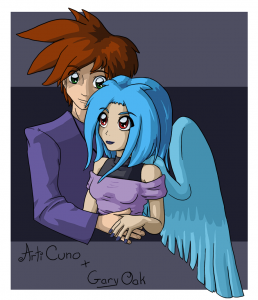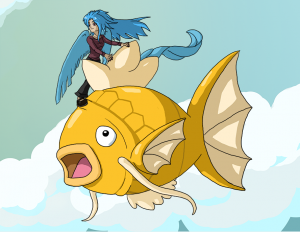 Colours, Shaded, Anime/Cell, With background – Digital Only:
Sharp edged shadows done in animation cell styled colouring with a painted background, difficulty of background will effect the pricing.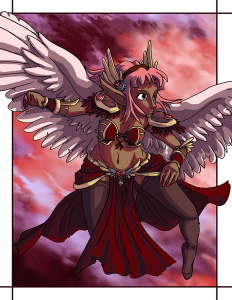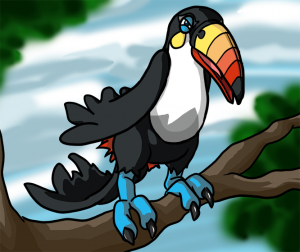 Colours, Softened Shadows/Lights, With background – Digital Only:
Softened edged shadows done with a painted background, difficulty of background will effect the pricing.